About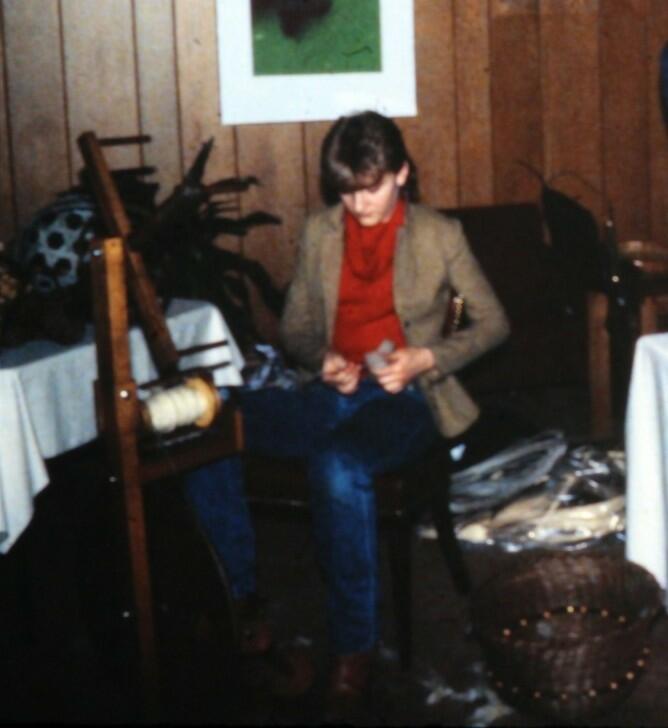 StarLitStudio was formed in 2001 and began as an online craft store in 2003. Eyelets were new to the papercrafting world, and 7gypsies (remember them?) didn't even have a website yet. My name is Cindy, and I have been crafty (with paper and glue, this is not a Beastie Boys reference - haha) my entire life. I grew up in a very rural section of Northeastern USA with lots and lots of cornfields, and near a quaint farm that raised sheep. At an early age I learned to wash, card, spin, dye and weave handspun wool. As a young girl I loved beautiful papers, pens, stickers, drawing and creating - this love has never waned. As a young teenager I spun wool into hanks and created handmade God's Eye and other style baskets to sell at local artisan events. My mother, a retired elementary art teacher, was and is the visual epitome of "Oh look! That's someone artsy!", elevated me in the art realm; my very strict father, an engineer, grounded me in sound work ethic, reason and logic, and encouraged the reading of books and avoiding television.

Living out in the country here in Hunterdon County, New Jersey is wonderful, but the price one pays for serenity, quiet and the beauty of nature is not having retail stores nearby. Princeton is closest, followed by Manhattan. I am so very thankful for George, my mail carrier for over a decade, Dan from UPS and and the Fedex drivers.

I enjoy keeping myself busy with the shop (and out of trouble - haha), and I also enjoy the perfection of the challenge to get parcels neatly packaged and shipped expediently to you.

Your order is packaged personally by me, and I ship every single postal day - Monday through Saturday. The contents of your package are wrapped with care to ensure safe transit to you, and shipped same or next postal day.

StarLitStudio® is a registered trademark of StarLitStudio, LLC.